😘 Save Money from Nail Salon 😘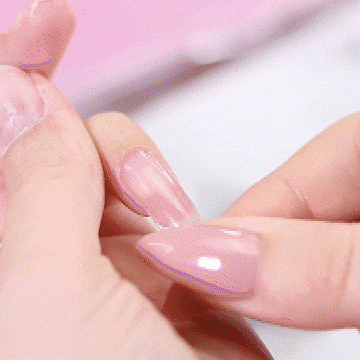 Nail Salon at Home:
Most of the girls prefer getting a glossy salon finish on their nails but they don't have the time to go to a beauty salon for nail art or to put on glossy gel nail polish in a perfect way.
The PolyGel Extention Nail Kit is the perfect solution to this!
It is an all in one formula and new innovative way to create the salon look in the comfort of your own home.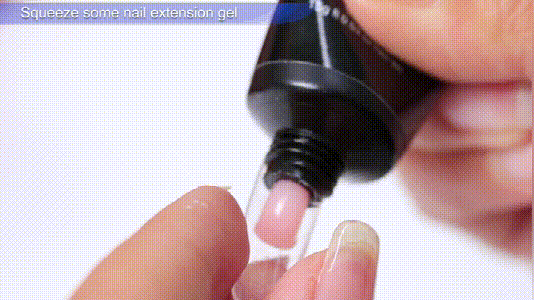 Quick Building and Long Lasting:
This is an easy and quick way to do gel nail extensions for pro and beginners too.
It is easier to use than any other nail enhancement available in the market.
New Formula-Healthy and Natural:
It is more flexible than acrylic, stronger than hard UV gel, and lighter than both which is a must-have for nail art lovers.
The unique putty-like viscosity ensures smooth, flawless nails and even color.
How to ues:
Clean the nails
Squeeze the right amount of PolyGel
Select the right size for the nail tip
Roll the PolyGel onto the nail tip
Dip brush into slip solution, even the PolyGel for a smooth surface
Apply base coat and attach the nail tip
Dry nail with UV light
Trim the shape, apply top coat and finish
DIFFERENT WAYS TO APPLY THE NAIL EXTENSION GEL
Way #1: With the dual formsThis is an easy and quick ways to do nail extension gel nails for nail art beginners.
Way # 2: With nail formIf you are skilled at using nail extension kits, you can also use the nail forms to create nail art.
Way #3:Apply as an overlayIf you don't need to extend your nails, applying nail extension gel directly as a cover is also a wonderful idea.
Apply as an overlay
If you don't need to extend your nails, and you just want to create beautiful and natural color and shine for your nails, or repair your damaged or uneven nails, or protect your weak nails, applying nail extension gel directly as a cover is a wonderful idea.
DECORATE YOUR NAILS:
🎁We sell 12 colors of sequins and flowers, you can DIY your nails!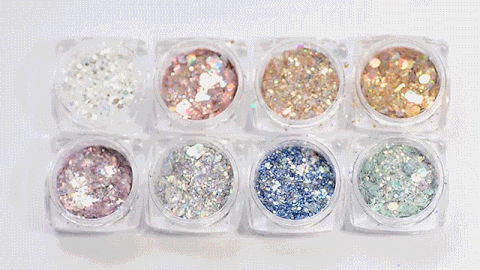 Do you like these?
SPECIFICATIONS:
Ingredient: Natural Resin
Net Weight: 15 ml
PACKAGE INCLUDES:
1 PolyGel or 2400 Pcs Diamonds(12 Colors-5 mm) or
1 PolyGel Nail Kit:
1 PolyGel
1 Nail File
1 Dual-ended nail brush and spatula
1 Slip Solution
100 Nail Tip(10 pieces from 0-9, reusable)Includes coffin shape nail molds
1 Drying UV LIGHT